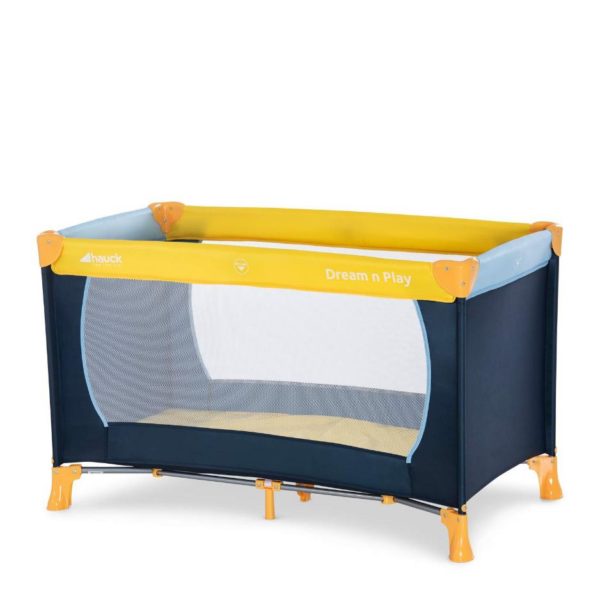 Travel cot
Starting from 5.86 € per day*
Day based pricing : Lettino da viaggio
1 - 1 days :
14,00

€

Fixed
2 - 3 days :
28,00

€

Fixed
4 - 7 days :
41,00

€

Fixed
Description
The Dream'n Play travel cot is an ideal companion for family travel and holidays.
It gives your child the necessary sense of security when traveling during the rest period and thanks to the large mesh windows you can always keep an eye on your treasure.
The assembly of the bed is very fast and once you no longer need it you can simply fold it up and put it back in its carrying bag.
A comfortable folding rigid mattress and a carrying bag are included.
Package contents
Travel cot, mattress and folding carrying bag
Relaxing rest: with this folding camping bed you will be mobile during every trip; the child will always sleep in his usual bed where he can relax even on vacation.
Practical closure: the lightweight bed can be closed in a compact way with very few actions
In sight: thanks to the large windows your child will not feel restricted and will always be able to see mom and dad; the mesh parts also guarantee excellent air circulation
Mattress and bag included: the closed cot takes up little space; in its carrying bag, this light bed is easy to carry or pull back like a suitcase; the included mattress can be used for playing and sleeping
Recommended accessories: to offer maximum comfort, the comfortable sleeper foam mattress is available separately