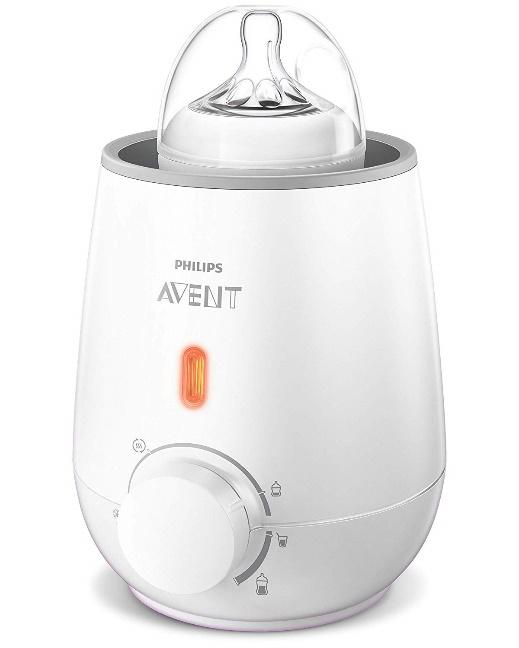 Baby bottle warmer / Baby food warmer
Starting from 3.57 € per day*
Day based pricing : Scaldabiberon / Scaldapappe
2 - 3 days :
15,00

€

Fixed
4 - 7 days :
25,00

€

Fixed
Description
Philips Avent SCF355 / 00 Fast bottle warmer
Ideal for the busiest days, this Philips Avent bottle warmer heats milk quickly and evenly in just three minutes. Easy to use, the Philips Avent fast bottle warmer has a practical defrost setting and is ideal for heating baby food on holidays.
Uniform heating, no hot spots
Heats up quickly
Safe defrosting
It also heats the baby food
Keep the milk warm
Milk or baby food is heated at a slow rate, kept warm at the right temperature and ready for use.
To heat baby food too
The bottle warmer is ideal for heating bottles and baby food in a gentle and uniform way.
Delicate thawing setting for baby bottles
The bottle warmer has a practical gentle defrost setting. Select the setting to defrost milk and baby food and choose a safer mode than microwave and more practical than using water.
Heat the bottles in 3 minutes
The bottle warmer can heat 150 ml of milk in just 3 minutes *.
* In the case <150 ml of milk at a temperature of 20 ° C in a 260 ml Classic / Natural Philips Avent bottle.